Let me start off by saying I love Kenneth Sebastian and I usually relate to his humour really well. He's never distasteful, and always comes out with lineups that are extremely well-thought out, thought he could sometimes be a little pheekha.
Given the slew of Indian standup comedian-themed content on Amazon, Kenneth's web series Die Trying immediately grabbed my attention.
Set in Bangalore during 2004, the show follows the two-man band Kenneth & Rohan, as they struggle to land a major gig at a concert while recording their EP, and dealing with all the relationships in their life.
Kenny plays a sensitive, (almost) pushover singer, and Rohan is the aggressive, impatient bandmate who always rants about every other band on the Indian music scene being sellouts, excluding himself and Kenneth. I believe it's been described as a slacker sitcom, and I couldn't agree more that the actors did this justice, but the general vibe of the show is slow and low as well.
Kenny and Rohan always dream of making it big, but face rejection at every possible step, and it's not very clear as to what they actually value, or where they are in their lives or their relationships.
The characters are as relatable as possible with the little time we get to understand them. Kenny's struggle with asserting himself and Rohan's inability to talk things out, coupled with his singleminded focus on the band and Kenneth, see them butting heads all the time.
It would be remiss of me not to talk about Jason Philips, very conveniently the son of a record label CEO- a sort of grown up Dennis the Menace, who, in the end, is a gem despite all the hindrances he is responsible for.
The story is interesting, but was shot in a far too concise manner to explore every topic presented as well as I'd have liked. As a viewer, one might want to walk every step of the way with these characters- or at least 50% of the steps anyway. For example, Kenneth's relationship almost comes out of nowhere because he literally just met the girl a few days ago.
There are moments that don't make complete sense, and aren't exactly very necessary. Some of the comedy is mainstream and way too cheesy, but if anything saves this series, it's some brilliant moments of laughter and acting that's so organic (or really terrible? Jk, it was very realistic).
Rohan's ajji, (grandmother) is another comical aspect but again, she seems fairly unnecessary and not even half as funny as she was probably intended to be. I notice this is a recurring theme amongst many elements of this show.
Die Trying has a plot line that sometimes isn't compelling at all While I don't quite feel the love between Soundarya and Kenneth, or really care about their relationship, I do empathise with Rohan as he tried to deal with his feelings and his lack of 'communication skills', and the band as they try to promote their music.
So a few questions remain unanswered because the characters aren't explored as in-depth as I would've liked. Why would Kenny not want a record deal, though Rohan does? What exactly is it with Jason and his dad? Was there a specific incident? I want to know!
There is no consideration of conflict, no analysis, no indication of the way the viewer is supposed to handle it. As such, it just seems like a series of really bizarre events unfolding. Also, what is Soundarya doing lounging around everywhere the boy-band goes?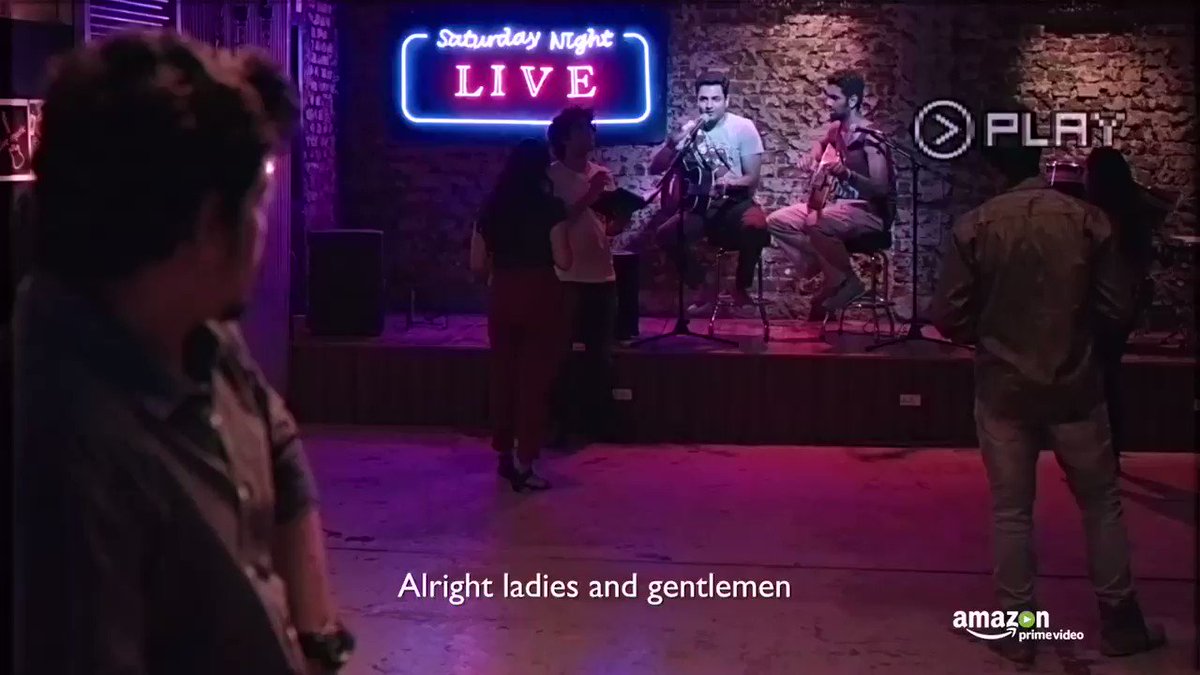 Towards the end, you begin to turn into a slacker. There are no instances that make you feel excited, or nervous, or embarrassed or anything that makes you… feel, really. You are a reflection of the energy of the show-absolutely dead on the inside. You never jump in excitement, or wonder what's going to happen next.
This series has too much going on, with little or no importance given to details and explanations. Kenny's condensing a complex tale into a format fit for a single YouTube video.
I'd give it a 3.5/5 at the most. Though it has a few redeeming moments, it can't be compared to any of the shows that have come out in its own genre, or even to the other shows by Indian standup comics on Amazon.
However, for his first time writing and helming a web series, it was a hell of a ride- nonsensical in a good way. I can't wait for him to come out with a new (and hopefully better) web series.
However, I agree that Kormangala is the best mangala. Cheers to that. <hope you don't mind I took these screenshots>